Connectors are mechanical devices used to connect circuits together, providing temporary or permanent connections. Connectors can connect electrical components to cables or connect cables to other cables. Various types of connectors have their own advantages and disadvantages in terms of ease of use, electrical performance, mechanical performance and cost. The connectors are used in pairs, with one end being convex and the other end being concave.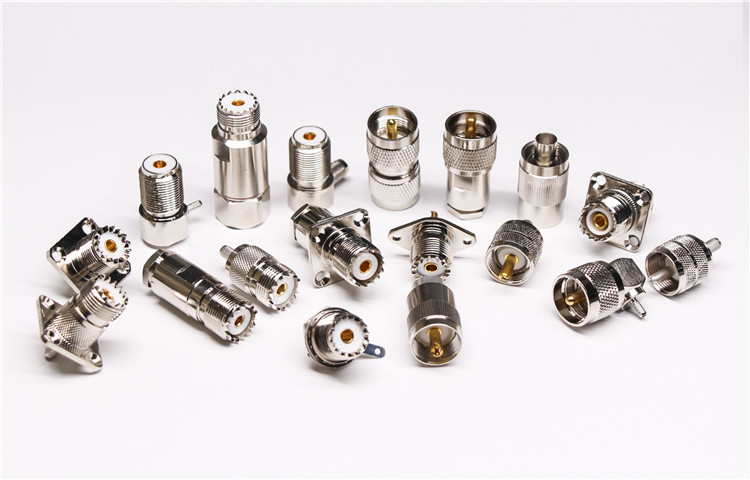 There are many characteristics that define the connector type. The most important thing is the pin configuration. Connectors can have as few as one signal/power pin (with associated loop wire pins) or many signal pins and multiple power and loop pins. Connectors vary in size and can be very small (as used in mobile phones) or very large. Some connectors have been locked to allow insertion in only one direction. Some connectors (such as USB-C) are symmetrical, so they can be inserted in either direction.
Many popular connector types exist today. The 8P8C (8 positions, 8 conductors) connector is famous for its use on CAT5 and CAT6 network cables for Ethernet connections. There are many types of USB (Universal Serial Bus) connectors, including Type A and Type B. RF connectors are used to connect coaxial cables operating in the GHz range, and can include BNC or SMA or other types. The plug-in connector has different sizes, which can be used to connect wiring or flat cables to the board.
From: https://www.dosinconn.com/much-know-connectors/
https://www.dosinconn.com/wp-content/uploads/2021/01/usb-1.jpg
375
750
dosinen
https://www.dosinconn.com/wp-content/uploads/2019/03/dosinconn-Logo-EN.png
dosinen
2021-01-23 08:31:01
2021-02-19 05:59:03
How much do you know about connectors?